Seven reasons to choose Québec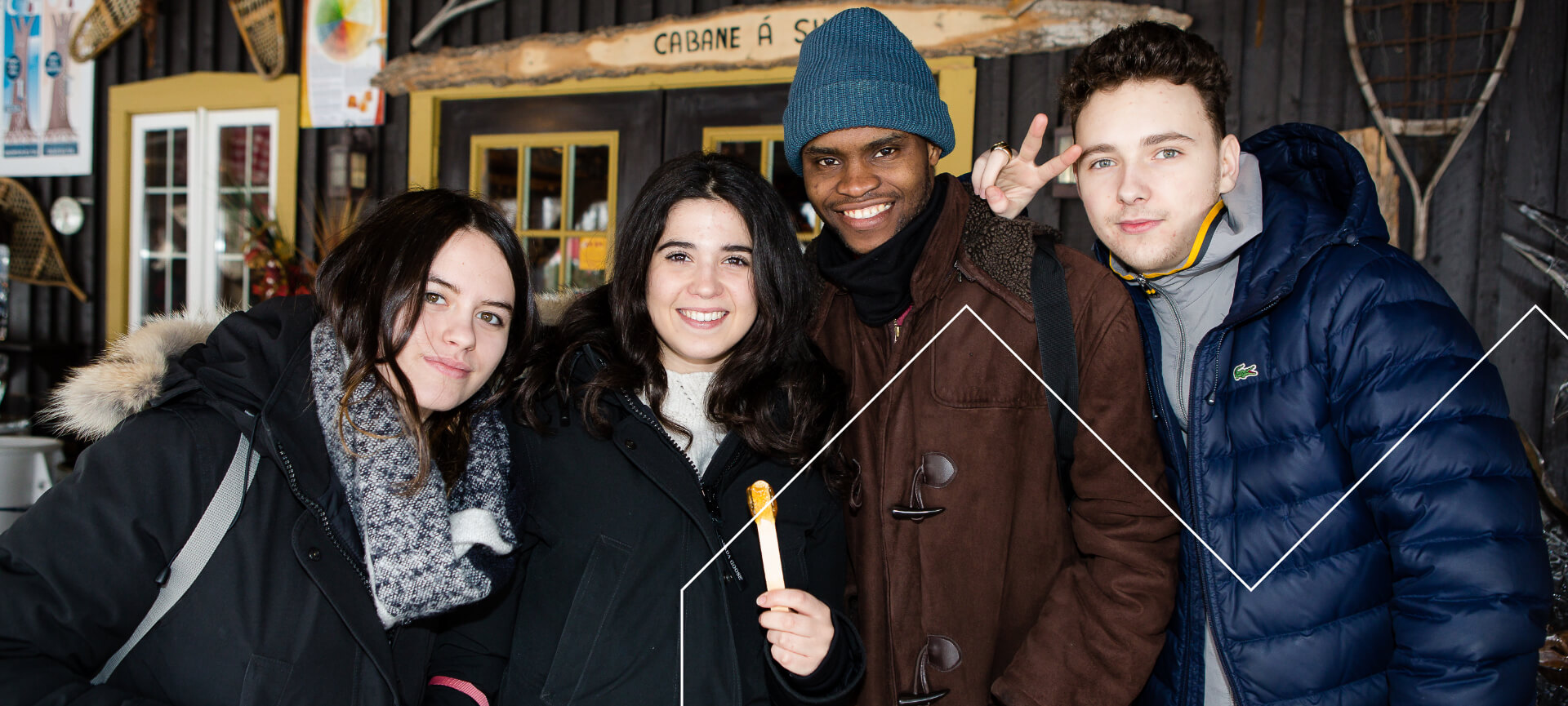 Recognition of your studies
Québec Ville Études' and its partner learning institutions offer professional and academic courses recognized by the Québec Ministry of Higher Education, so you can pursue your studies and/or career in Québec, the rest of Canada, and beyond.
Shared commitment
Once you're admitted to one of the Québec Ville Études partner institutions, we know that you'll successfully complete your studies in Québec; Participating institutions also offer various forms of assistance to help you succeed, including tutoring, access to teaching staff, and peer learning.
A North American Context
To study here means you'll be at the hub of innovative entrepreneurial leadership bolstered by a decompartmentalized education that's at the heart of scientific research and the needs of working life. Québec City boasts more than 3,000 companies, including 50+ IT companies.
Integration
The province of Québec is home to seven million French speakers, the largest Francophone population in the North America. Québec City provides a meeting point between North America and Europe, where quality of life and fast-paced integration intersect. Outside Québec, you can practice "Shakespeare's language" with the more than 250 million Anglophones. You may even have the chance to use it as part of your curriculum/internships.
Affordable
Québec City is the most affordable city in Canada according to the Statistics Canada Consumer Price Index. With the money you save, splurge on a Québec getaway to take in the beauty of the surrounding oceans and mountains…
Consumer prices include: food, housing, current expenses, household furniture and appliances, clothing and footwear, transportation, healthcare and personal hygiene products, recreation, education and reading materials.
Average Consumer Price Index by geographic area in 2020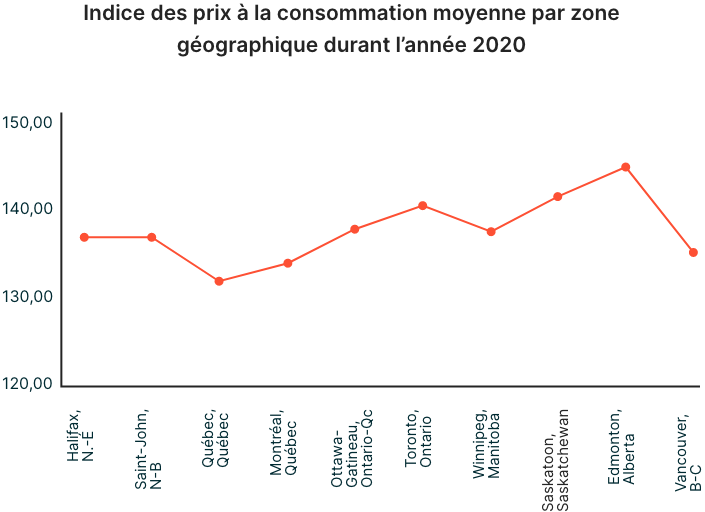 A safe place to live
According to CEOWORLD business magazine, Québec City ranks third among the safest cities in the world following Abu Dhabi in the UAE and Doba in Qatar. This classification is based on the overall crime index from 334 cities, which factors in all types of crime.
Outdoor recreation
Living in Québec City means living life to the fullest; it's designed for outdoor enthusiasts. The diversity and number of sports and cultural facilities in Québec City is astounding, including free sports and recreational activities, ice rinks, swimming pools, soccer fields and more.
I want to study in Québec City!
First, take some time to explore the 700 or so programs offered in Québec City and remotely. You'll then be able to choose the program(s) and the higher education level that best suit your interests and academic path.