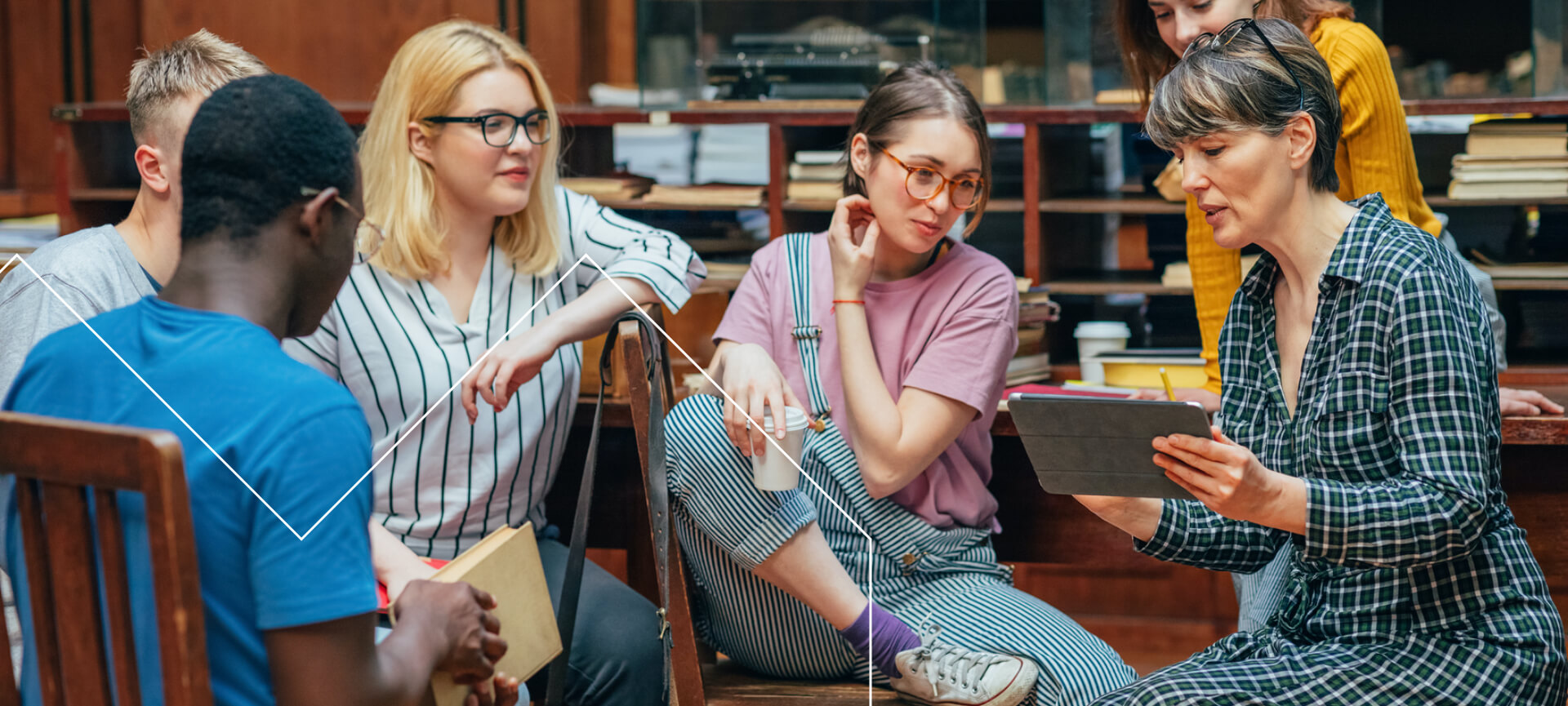 Québec's education system differs from that in the rest of Canada.
Once you can wrap your head around how Québec's education system works, you can choose the right program and institution based on your academic background and interests. This will help you secure a future that lives up to your hopes and dreams!
Learning institutions
College education is divided into pre-university and technical training; university education comprises undergraduate (cycle 1), graduate (cycle 2), and post-graduate (cycle 3) studies. Following cycle 3, students have the option to pursue post-doctoral studies.
Colleges
Pre-university and technical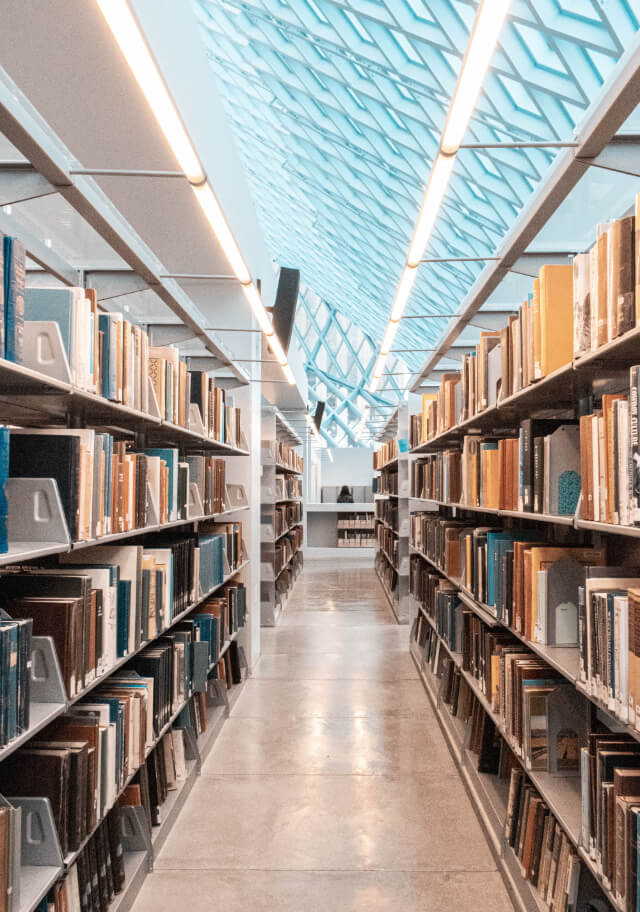 Colleges
Pre-university and technical programs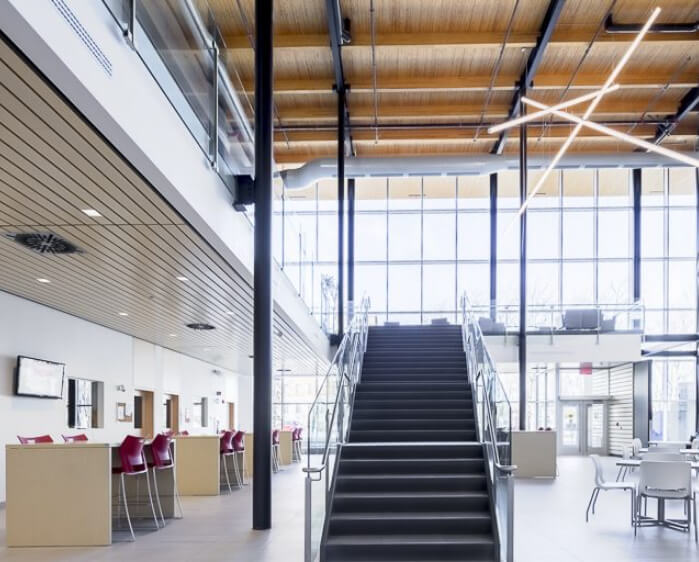 Cégep Champlain – St. Lawrence
Champlain – St. Lawrence is the only public, English-language CEGEP in Québec City. It strives to provide its students with the best possible college education in English and is recognized for excellence in its provision of educational services. It's also recognized as a small school that fosters a personalized learning environment, a vibrant social and cultural student life and a strong tradition of athletic excellence. It has earned its reputation thanks to the expertise and dedication of its faculty and staff.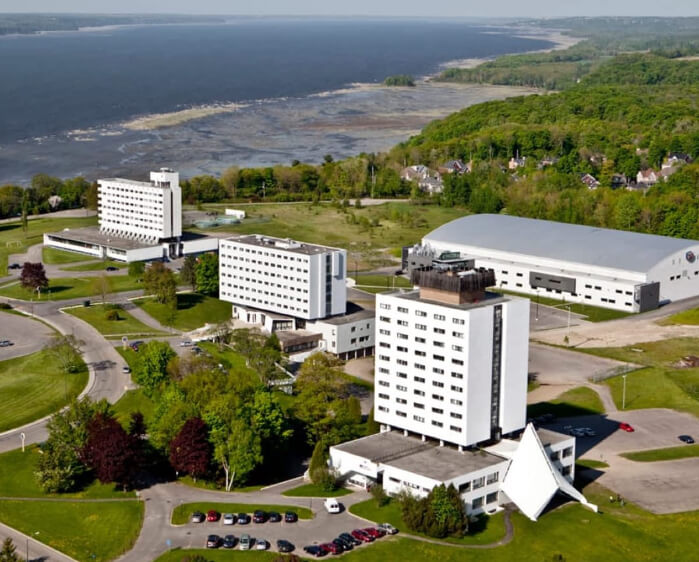 Campus Notre-Dame-de-Foy
The Notre-Dame-de-Foy campus (CNDF) is a private college with a long-standing tradition of excellence. It offers its students a number of pre-university, professional and technical programs to choose from. International students have access to outstanding support for academic success and a stimulating living environment where they can excel. Located in Saint-Augustin-de-Desmaures, a few kilometres from Québec City, CNDF boasts magnificent grounds and has been classified as a heritage site. With several buildings, a swimming pool, gyms, a covered stadium and on-site student housing, the CNDF has a wide range of unique facilities to meet the multiple needs of its student body.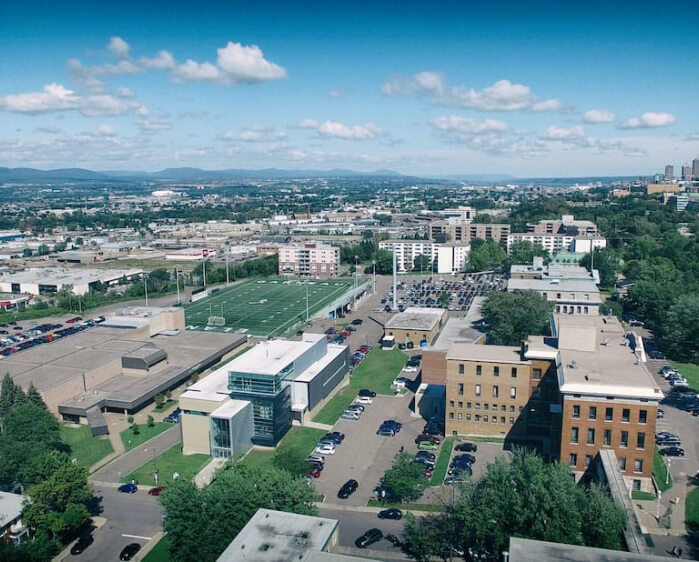 Cégep Garneau
With a long-standing commitment to higher education, Cégep Garneau's core mission is to educate skilled, engaged and responsible students, both young and old. It contributes to society's well-being by training educated citizens. This institution stands out for the quality of its training, the increasing internationalization of its training, and the various activities available to its students. Its strengths rely heavily on the quality of the teaching staff and its commitment to education.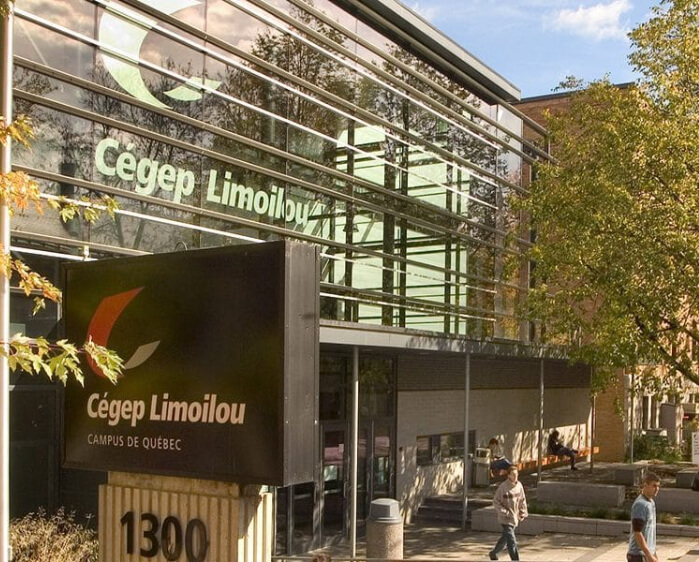 Cégep Limoilou
Cégep Limoilou is one of Quebec's oldest CEGEPs and has acquired a great deal of technical training expertise in administration, engineering, health, tourism and craft. Cégep Limoilou offers more than 40 sub-programs with excellent career opportunities. Its internationally recognized training includes work-study internships, some with up to nine months of paid work experience. Cégep Limoilou offers its students a warm, welcoming, open-minded environment.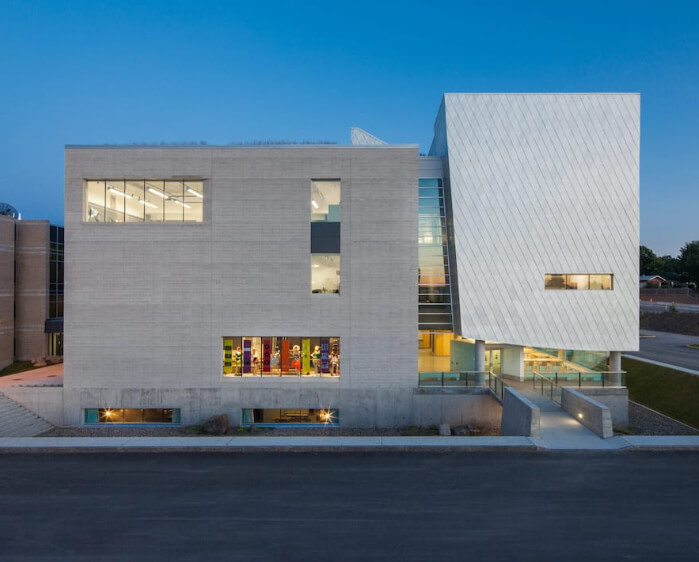 Cégep de Sainte-Foy
Worldly and abundantly diverse, the community at Cégep de Sainte-Foy comprises students from across the globe who've come to do their studies in French. Cégep de Sainte-Foy is renown for its excellent programs, student success and quality teaching. The ambitious and committed students at Cégep de Sainte-Foy benefit from a wide range of services in a stimulating environment. When you choose Cégep de Sainte-Foy you choose to exist in a whole new place.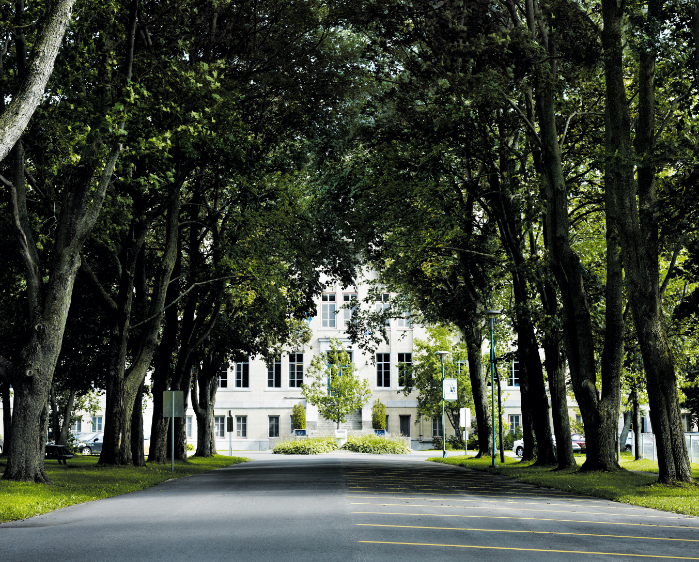 Mérici
Mérici, located in downtown Québec City, is a private college renown for its quality teaching as well as the warm, personalized support it provides to its international students. Its vibrant environment comprises a community of dedicated and committed teachers and professionals as well as a motivated student body. Its small groups, passionate teachers and spacious student housing units make Mérici the place to study in Canada.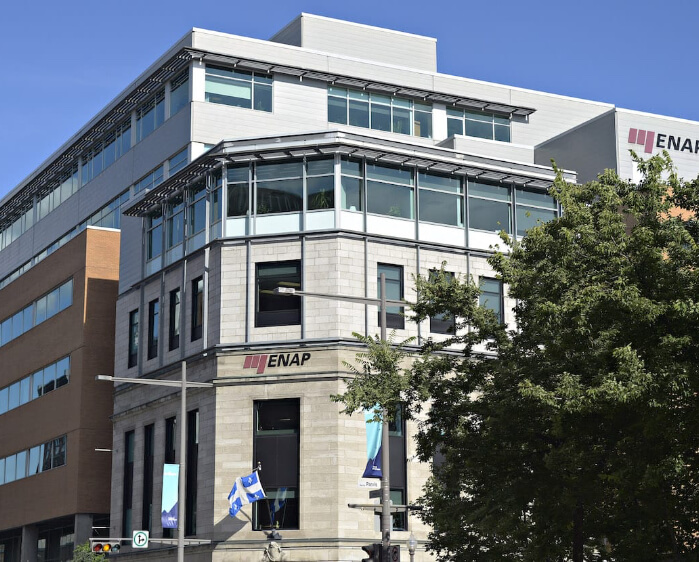 École nationale d'administration publique (ENAP)
École nationale d'administration publique (ENAP) is the only Francophone university in North America specializing in public administration with extensive knowledge on the reality of government departments and agencies, municipalities, the health and social services network, the education system and foreign public administration. Various cycle 2 and cycle 3 programs are designed specifically to enable public practitioners from all backgrounds to overcome the challenges ahead, at their own pace!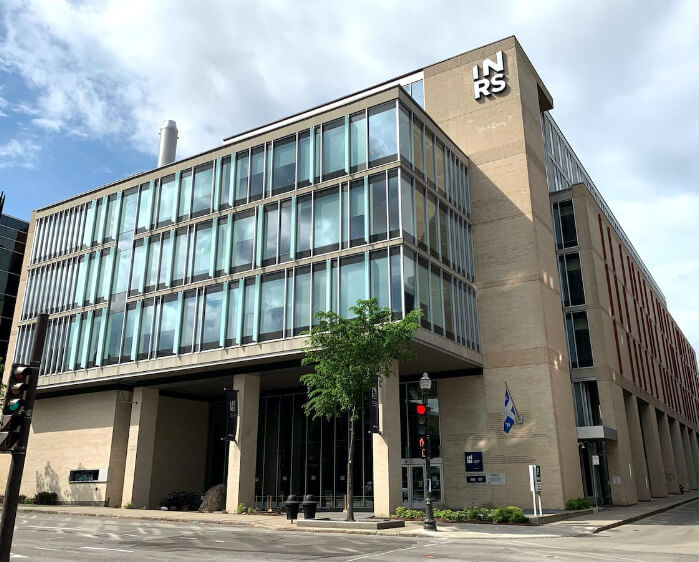 Institut national de la recherche scientifique (INRS)
The Institut national de la recherche scientifique (INRS) is the only institution in Québec dedicated exclusively to research and teaching at the graduate level. Its professors and students have impacted the entire world. In partnership with the community and industry, the INRS is proud to contribute to society's advancement through its discoveries and by training the next generation of skilled scientific, social, and technological innovators.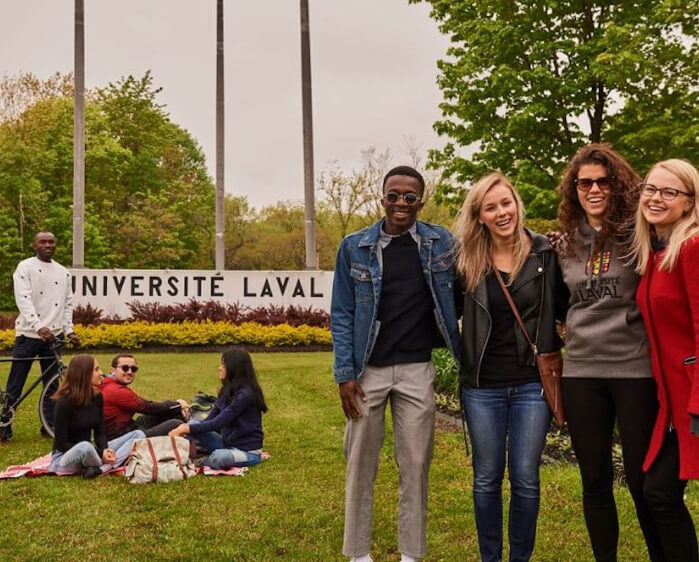 Université Laval
Ranked among the top 20 Francophone universities and recognized worldwide for its research, Université Laval welcomes 7,000 international students every year at the Bachelor's, Master's and Ph.D. levels and in all subject fields. Its quality programs, the dedicated and passion-driven faculty and researchers, and its unique setting—an "American-style" campus and vibrant student life—make for such a fulfilling student experience. A degree from ULaval is recognized not only in North America, but also around the world.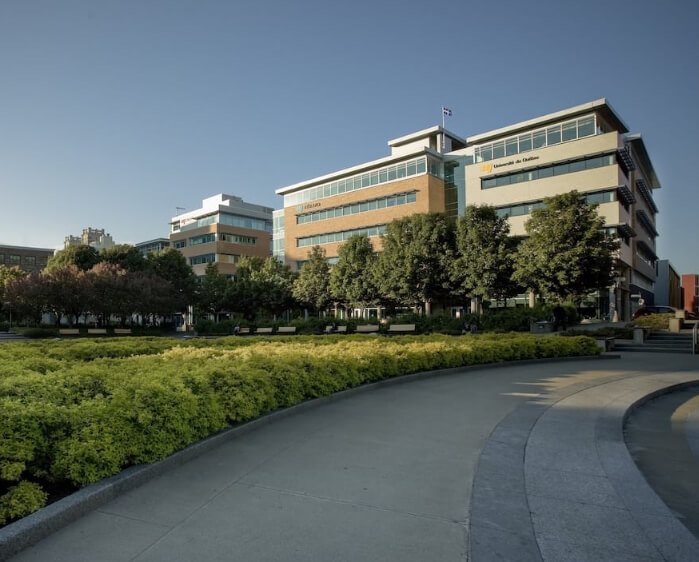 Université TÉLUQ
TÉLUQ University is the only Francophone university in North America to offer all its programs remotely, accessible from anywhere in the world. Every year, nearly 20,000 undergrads and graduate students choose TÉLUQ University for the flexibility it offers.
I want to study in Québec City!
First, take some time to explore the 700 or so programs offered in Québec City and remotely. You'll then be able to choose the program(s) and the higher education level that best suit your interests and academic path